NHPA Official Website - Here you will find information on the National Horseshoe Pitchers Association. Information on how-to build a horseshoe pit can be found here. Best source for information on horseshoe pitching around the WORLD!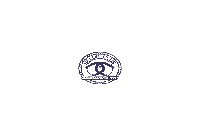 Beloit Horseshoe Club - Great place to see what's happening down in Beloit! Check out the pictures of the new INDOOR courts. BHC hosts the Team World competition, WI State Doubles Tournament and the Club Team Tournament.
Eau Claire Horseshoe Club - 1987 Host & 2003 Co-Host of the World Horseshoe Tournament. Eau Claire, Wisconsin is located in the North West section of the State. See what is happening at the Eau Claire Horseshoe Club!
Goldendale Horseshoe Club - located in Germantown, Wisconsin. This club has been recognized as one of the few clubs celebrating 25 years of sanctioned league play in 2002. ;
The ABC's of Horseshoes by Penny Steinke - A book written by one of Wisconsin's horseshoe pitchers. Order online or call (1-877-843-1007).